Assessment and Reviews
Two Questions for you: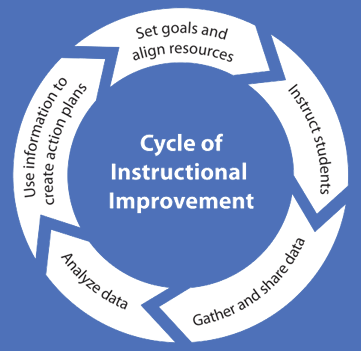 #1: Is UC San Diego providing undergraduate education of superlative quality?
#2: Do UC San Diego bachelor degree recipients have the skills and knowledge required for success in their chosen career goals?
Formulating student-learning objectives and assessment measures for each undergraduate degree program is one approach to answering these questions. In the past, it was assumed that merely completing the program curriculum ensured that students had mastered the subject. However, this view has recently been challenged. Students, parents, educators, accrediting agencies, and the public now require evidence of successful learning. In response, the campus has asked the faculty of each department and program to identify the essential aspects of the curriculum that each student should achieve. For example, a student with a bachelor's degree in philosophy may be expected to demonstrate symbolic logic and its application in critical thinking as one part of a set of learning goals. Then, for each learning objective, the department will indicate a method to assess if the student has achieved this goal. One type of assessment measure might be a "capstone" course or project that draws on the entire curriculum in the major.
These goals and measures will be publicly available on campus and program websites and will be regularly evaluated as part of periodic program reviews. As research approaches and methodology improve and basic knowledge expands, the associated student-learning objectives and measures will be revised accordingly. Ongoing, critical analyses of programs and student learning are necessary to maintaining superior educational quality throughout the campus.
By these efforts, UC San Diego will show prospective and current students, their parents, other universities, accrediting agencies, and potential employers that its graduates have achieved competence in their chosen fields.
Additionally, you may visit the UC San Diego accreditation website for detailed information on the campus' accreditation process.