The Colleges

At the undergraduate level, UC San Diego is comprised of seven colleges with an eighth college coming online in 2023. We have a vibrant college system with each college providing a small setting within which students receive full service academic advising and have access to support services, living-and-learning environments, social events and leadership opportunities.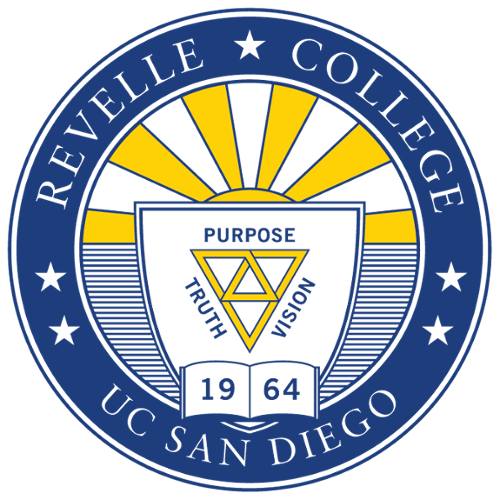 Where the sciences, arts, and humanities join to educate and inspire multidisciplinary scholars.
Enhance your degree with courses in the humanities, mathematics, natural science, social science, fine arts and foreign language.
Obtain tools to effectively and creatively pursue further study and adapt to a rapidly changing world.
Traditions:
Painting the Anchor
Roger Revelle's Birthday
Cup of Culture
Watermelon Drop
Revellution Music Festival
Link to the college website: https://revelle.ucsd.edu/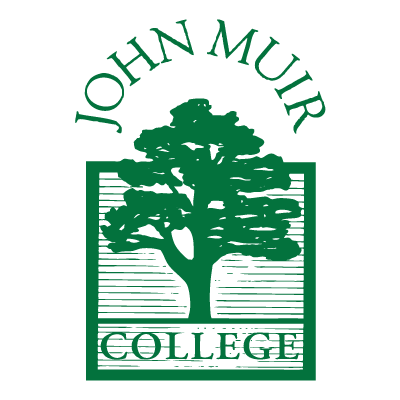 Celebrating the independent spirit.
Prepare to lead a varied, successful, committed, and self-directed life.
Enhance your degree with liberal art courses in writing, social science, and math/natural science, as well as with courses from two of the three areas: fine arts, humanities, and foreign language.
Traditions:
Pumpkin Drop
Caledonian Society Banquet
Celebrating John Muir Week
Muirstock
Senior Send Off Reception
Link to the college website: https://muir.ucsd.edu/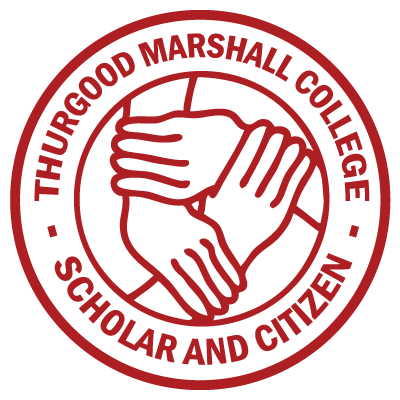 The Student as scholar and citizen.
Develop a deep analysis of the diversity of lived experiences in the United States, and the institutions and movements through which justice has been advanced, and the culture through which people represent and comprehend U.S. society and the world.
Complete courses in math, natural science, fine arts, humanities, and areas outside of your major discipline.
Traditions:
Thurgood Marshall Week
Marshallpalooza
Cultural Celebration
Scholar and Citizen Reception
Dimensions of Culture Program Series
Link to the college website: https://marshall.ucsd.edu/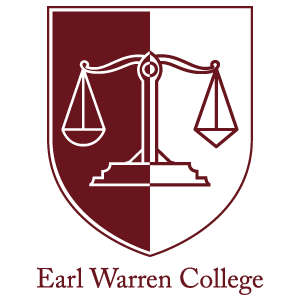 Toward a life in balance.
Understand the important contributions an individual can make in society.
General education resembles two 'mini-minors' in areas outside your major — that you get to choose — or two smaller area studies if you are majoring in engineering.
Traditions:
Warren Wednesdays
Winter Warrenland
Warren Live Concert
BEARLS: Academe Awards
Warren's Got Talent
Link to the college website: https://warren.ucsd.edu/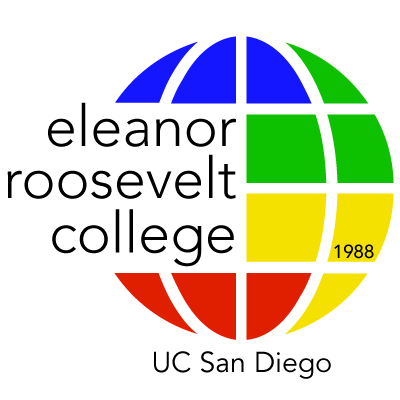 Developing world citizens through scholarship, leadership, and service.
Whatever your field of study, explore your interests and responsibilities as global citizens.
Core courses feature dimensions of international understanding and cultural diversity.
Traditions:
Eleanor Roosevelt Week
Rock n' Roosevelt
MMW Serves and Break Away Global Service
Culture Nights
Sunday Suppers at International House
Link to the college website: https://roosevelt.ucsd.edu/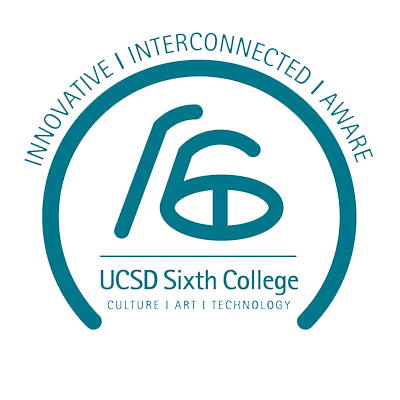 Innovative - Interconnected - Aware.
Prepare to become a dynamic and engaged citizen of the 21st century.
Core coursework centers on the intersection of culture, art, and technology (CAT).
Traditions:
Winter Gamefest
Chocolate Festival
Kuncocshun Music Festival
Let it Flow
Lunar New Year
Link to the college website: https://sixth.ucsd.edu/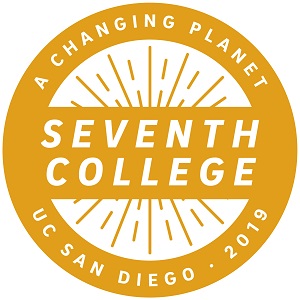 Confronting the challenges of a changing planet.
Approach large-scale, global issues from an interdisciplinary perspective.
Enhance academic and real-world skills through research, internships, and study abroad.
Inaugural first-year cohort: Fall 2020; Inaugural transfer cohort: Fall 2022
Traditions: Become part of creating new traditions!
Link to the college website: https://seventh.ucsd.edu/ 
Engagement & Community.
The proposal for Eighth College was approved by the UC Board of Regents in May 2022.
The Engagement & Community theme is aligned with a general education curriculum that emphasizes anti-racism and critical community engagement.
Inaugural first-year cohort is scheduled for Fall 2023; Inaugural transfer cohort: Fall 2025
Traditions: to be determined!
Link to the college website: https://eighth.ucsd.edu/